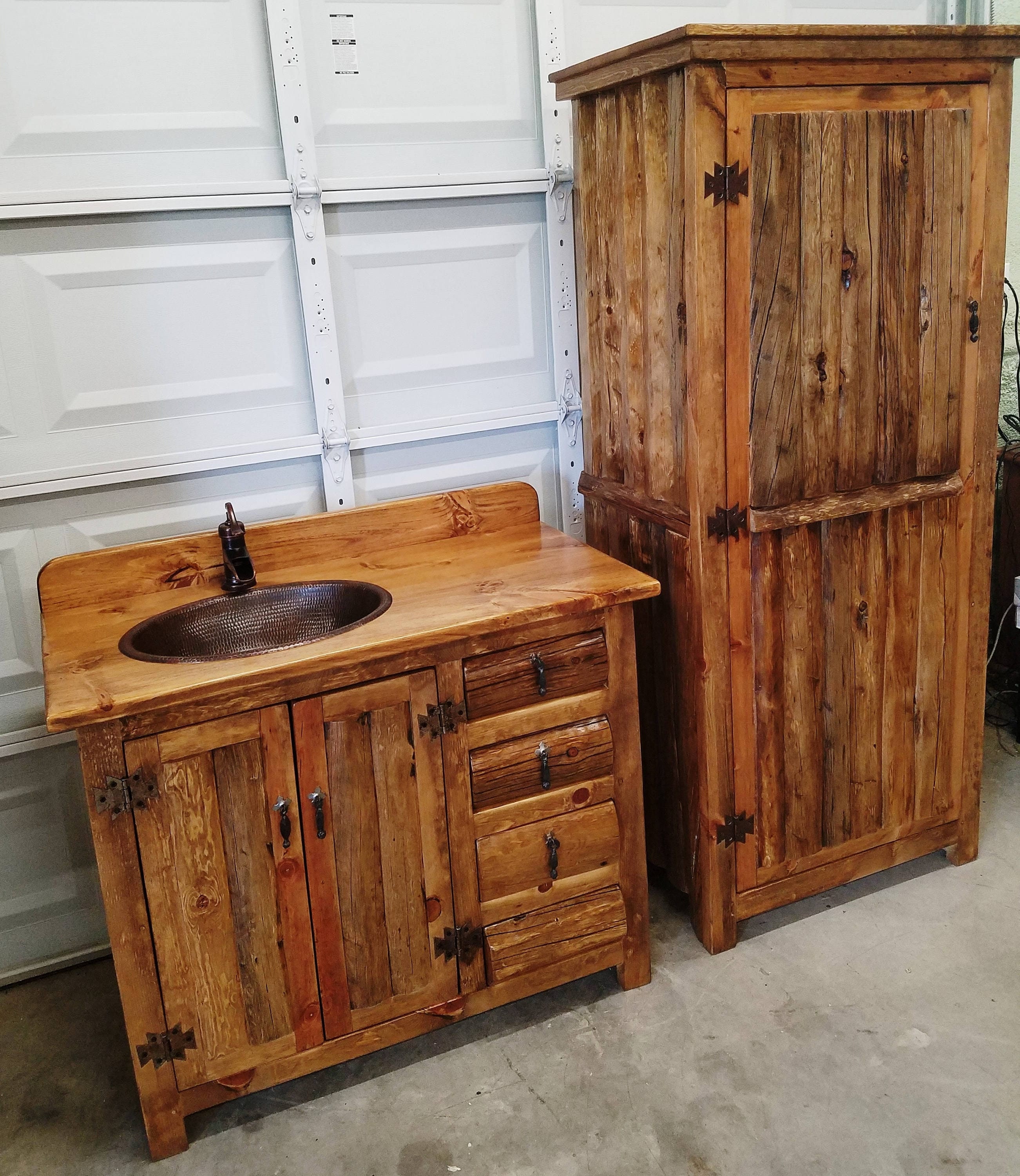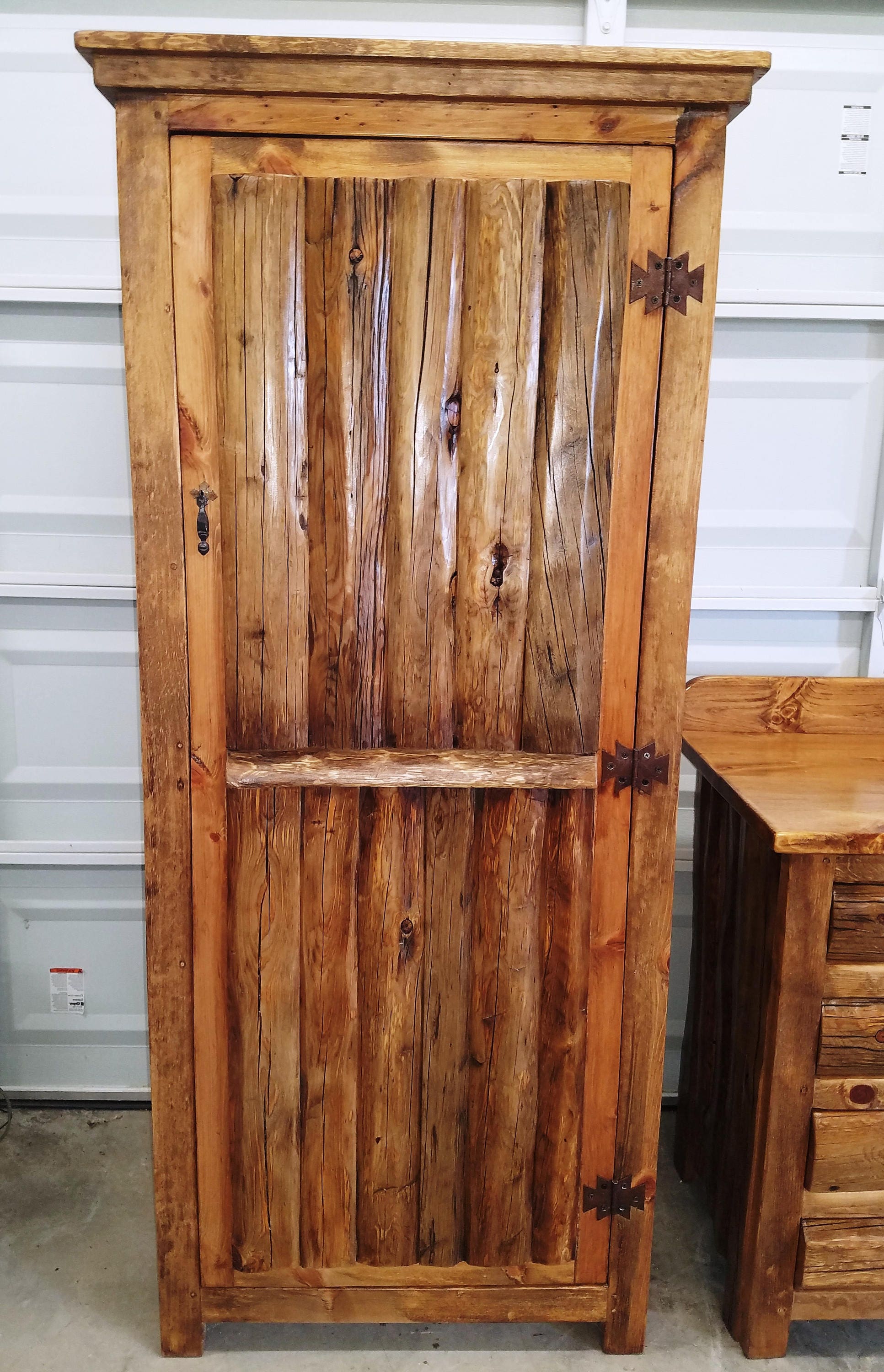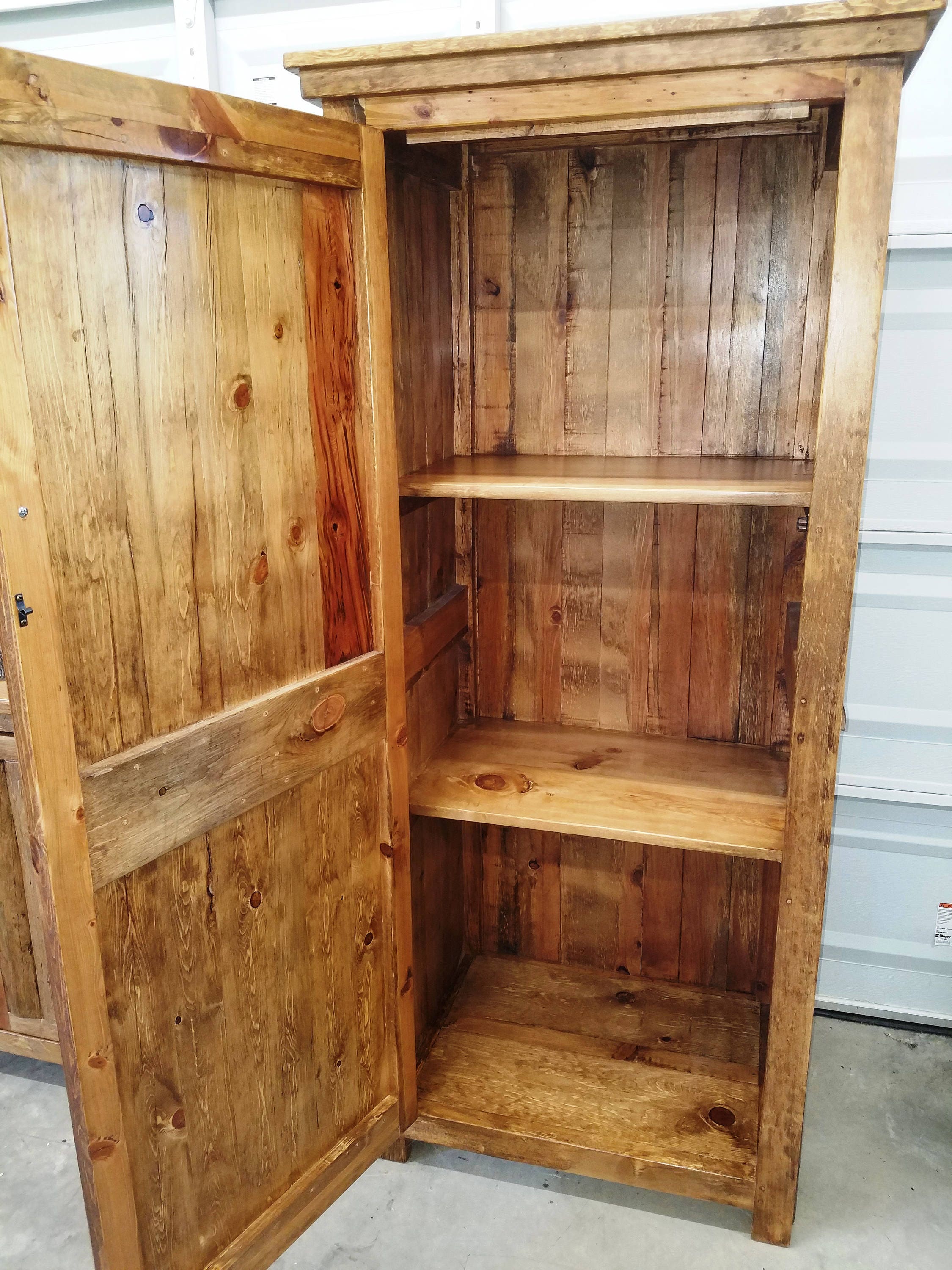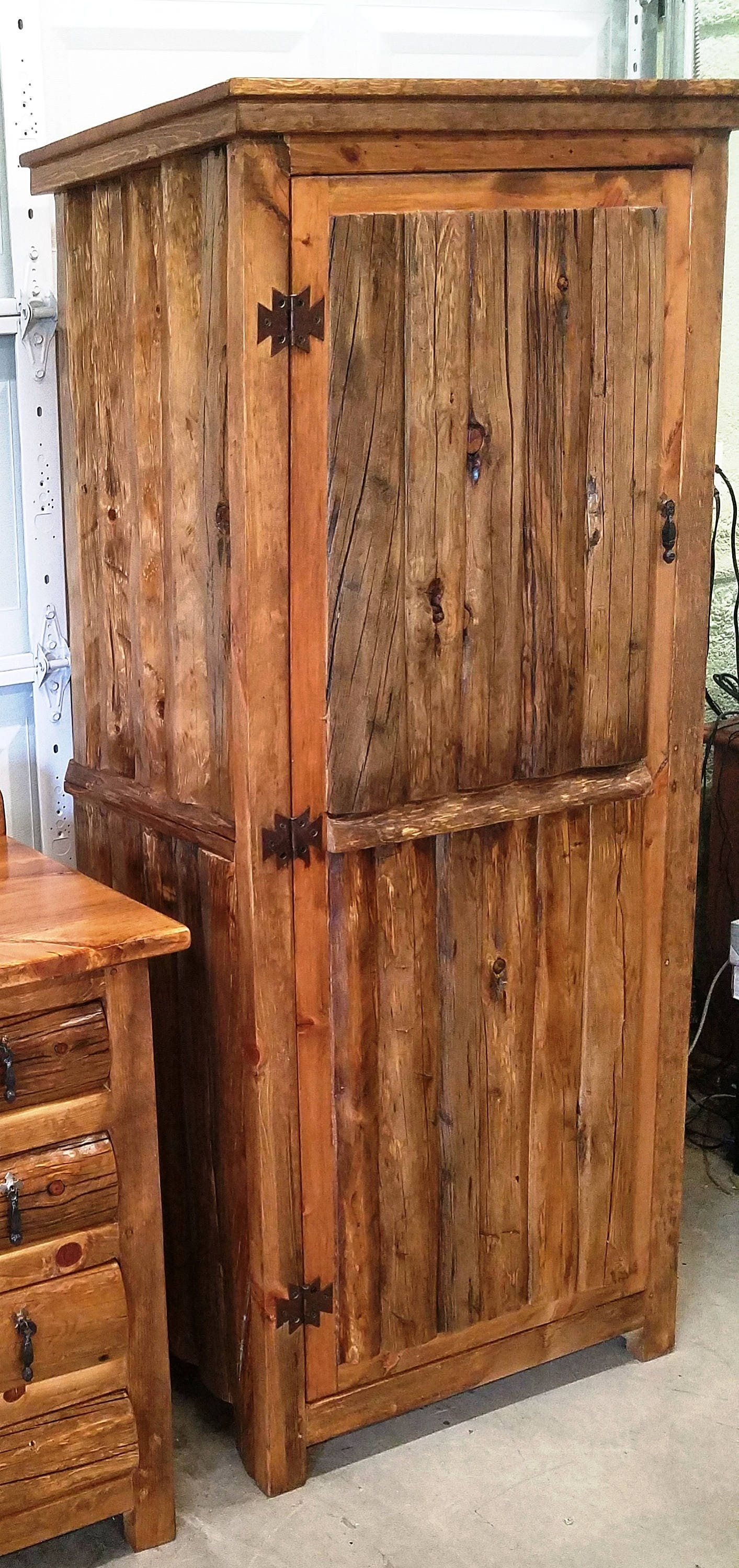 Rustic Linen Cabinet for Rustic Bathrooms - 72" tall - 33" wide - Old Pine Logs made for our Rustic Bathroom Vanities. Used in Kitchens too.

Bathroom Cabinet made from old pine logs. This price is for the tall linen cabinet only. (The Bathroom Vanity shown is a 42 inch wide Rustic Bathroom Vanity on another listing.)

This is also good for storage in any room, such as in the kitchen as a pantry.

72 inches tall
33 inches wide
21 inches deep

We began building these cabinets to go in bathrooms to match our bathroom vanities. They have become popular for any room in a rustic home where storage is needed, especially in kitchens.

Even though the cabinets are made of logs, our finish results in a smooth final finish that holds up well in moisture and cleans easily.

See our other Rustic Bathroom cabinet which is closed with doors on top and bottom on another listing.

These display cabinets are finished in the same water resistant finish as our bathroom vanities which makes them usable in the bathroom or kitchen without concern.

This rustic bathroom cabinet is made of pine logs. The hand-hewn pine logs are about 100 years old, taken from old log cabins. Even though the look is primitive, it is very durable and usable in your bathroom or any room of your home. The wood is stained a warm medium stain. After staining, we apply many layers of finish to create our smooth, water-resistant finish. The finish is applied inside as well as outside, making the wood smooth in finish and suitable for bathroom moisture.

We are located in East Texas and ship from a reputable shipper. This shipping price is for the 48 states. If you are able to pick up your cabinet from our shop, the shipping cost will be waved.

MADE IN AMERICA-- CANTON ANTIQUES specializes in bathroom vanities with sinks and faucets. We have been in business for 10 years and have hundreds of satisfied customers. Our bathroom cabinets are made with pride by us on site in East Texas. We value our customers and will gladly work with you to meet your needs for your home.