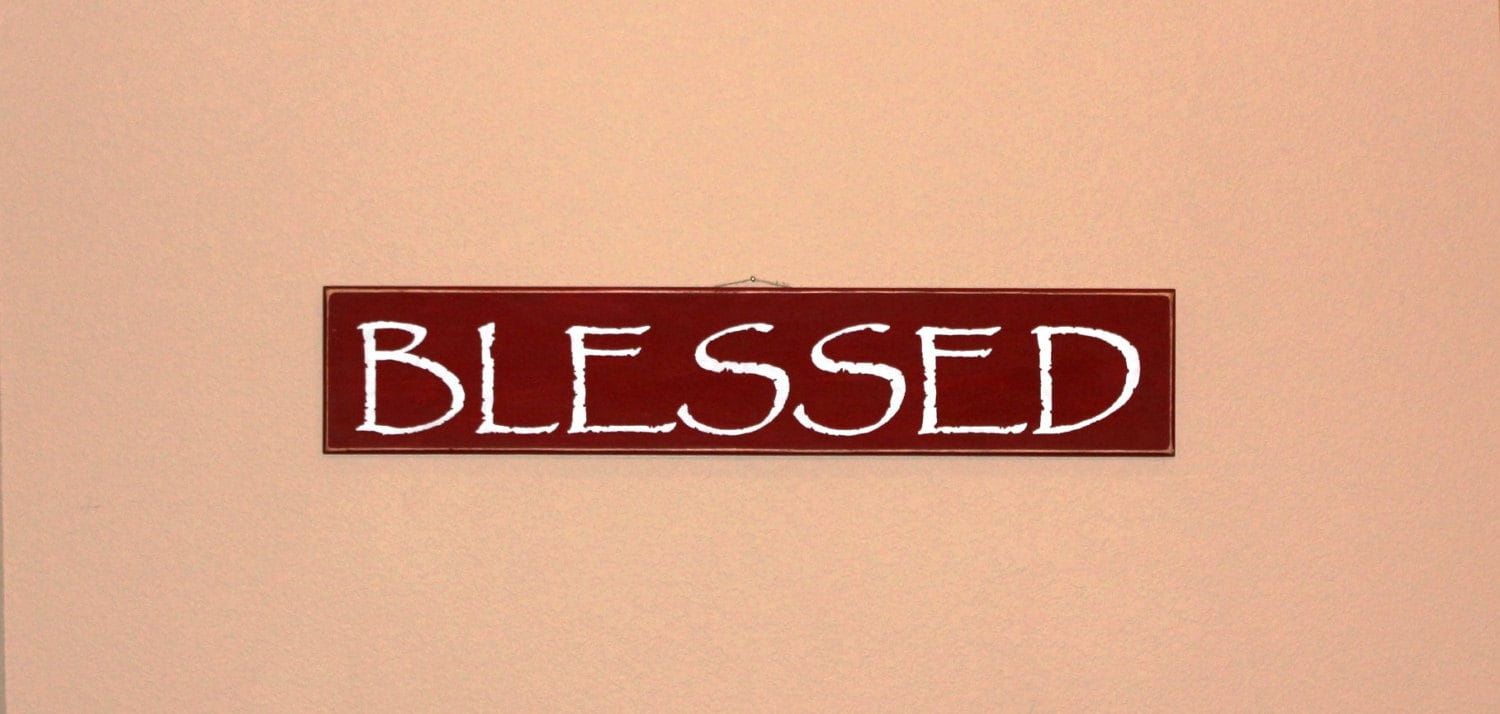 BLESSED -large hand painted wooden sign in Barn Red with white lettering

37 inches by 7 inches on 1/2 inch wooden board.

This large sign can be used over a door, a fireplace, a set of family pictures or anywhere the sign of Blessing applies.

It is painted BARN RED, then hand-sanded to get an aged appearance. Next a light stain coat is added. Finally the word BLESSED is hand-painted with white paint.

This comes ready to hang.

We also make this sign with a black or teal background. If you would like it in another color, please indicate that in the note box that comes up with this item when ordering.

Please allow 5-7 business days after payment is made for me to ship.

May GOD bless you and yours in 2015!
Refunds
Please contact us if there is a problem with your order. We accurately describe our items but because they are handmade, no two items are exactly same. Pictures are for samples only. Please note that colors sometimes look different from computer monitor to computer monitor - your colors may look slightly different than what you see on your computer screen.

All Sales are final unless the mistake is ours. If your item is damaged in delivery, send it back and I will replace it, and refund your postage. If you get the wrong item, send it back. and I'll replace it and refund your postage. If you just want it in a different color, I'll exchange it, but you must pay the postage when you mail it back.

If it was lost in the mail because you gave me the wrong address, I cannot be responsible for that.

Hope that doesn't sound harsh, but after sending out over 700 hand made-orders, things have happened that I can count on one hand. Thankfully, 99.9% of our customers are happy with our work and receive them without a problem.