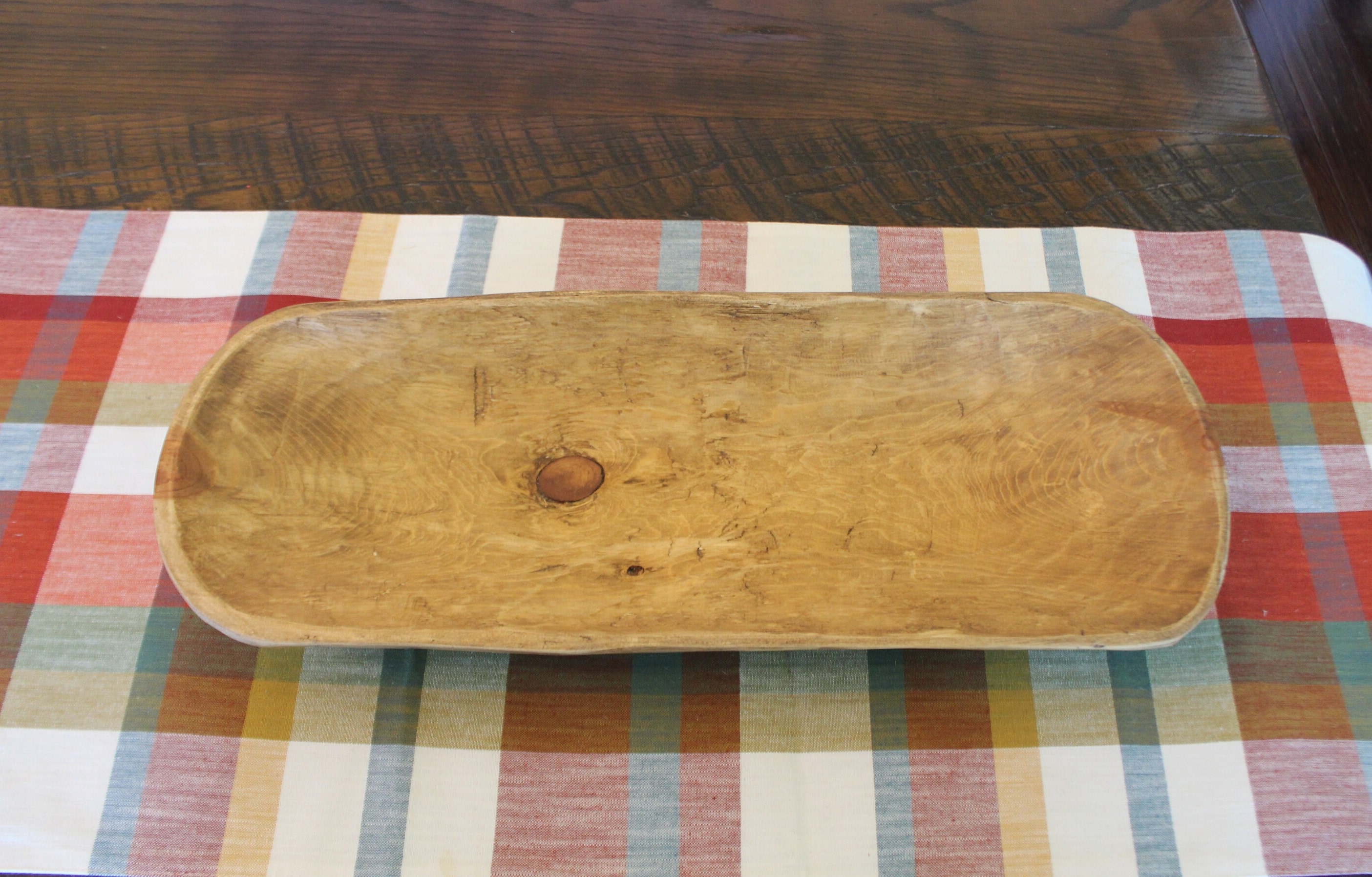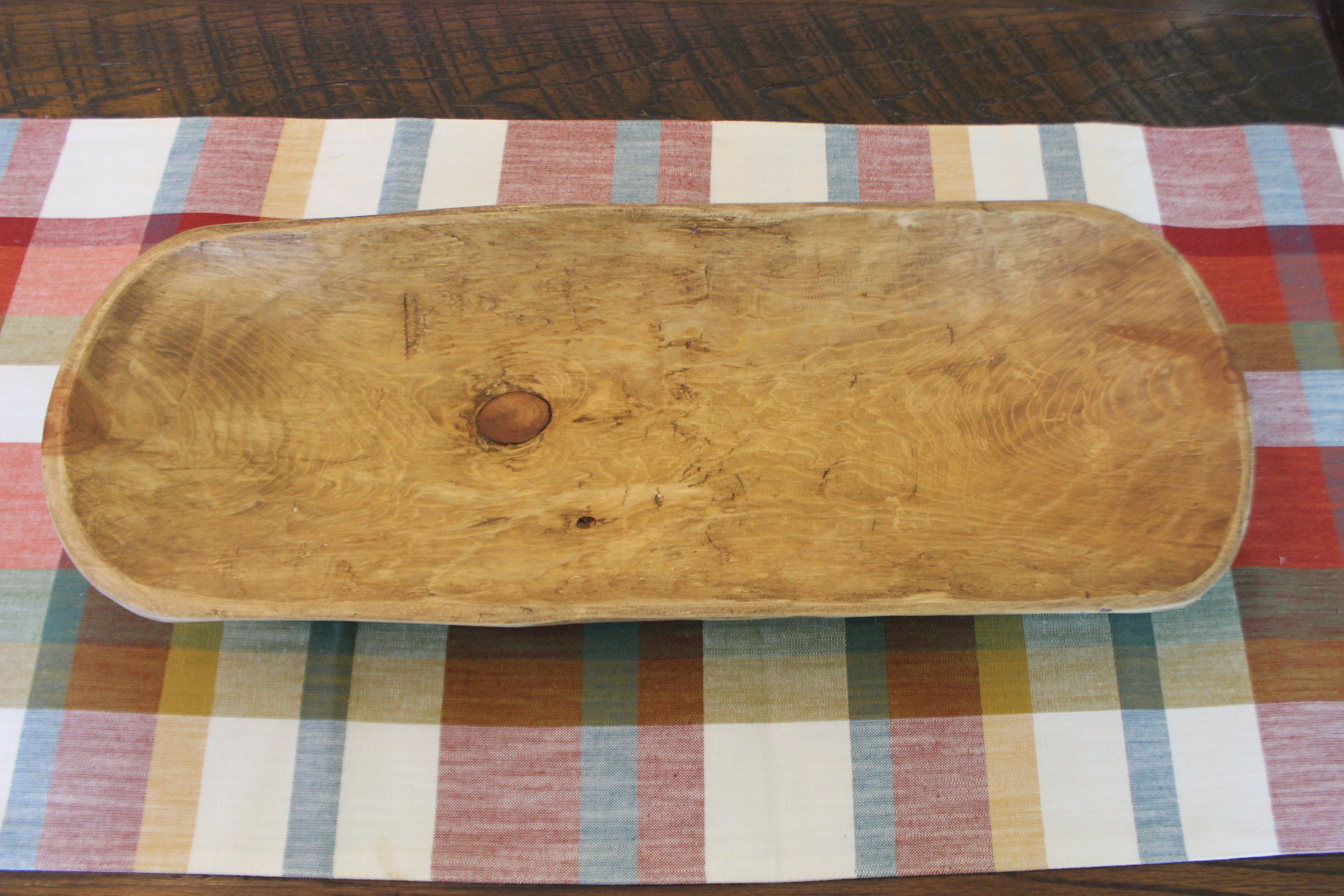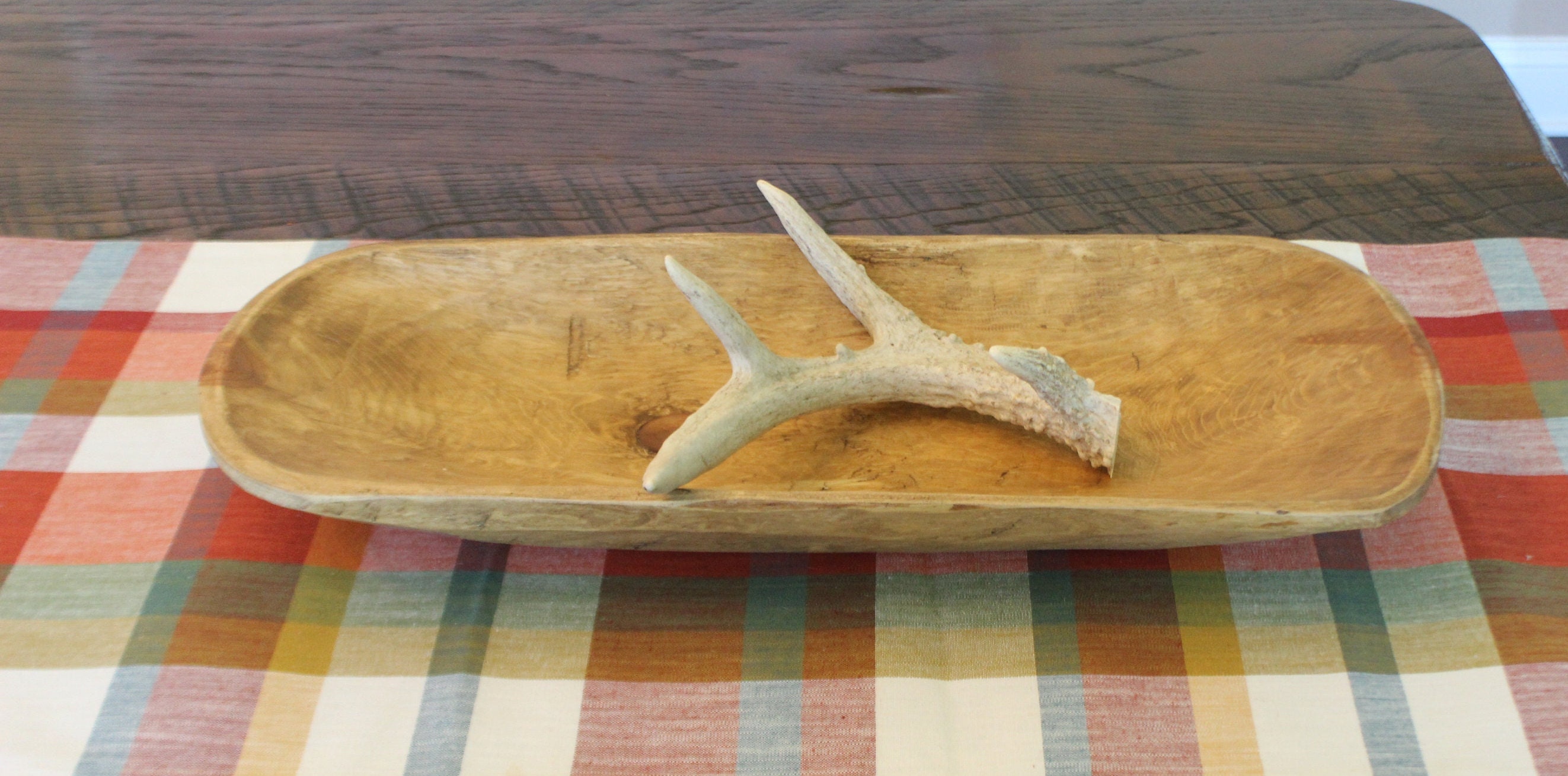 Wooden Bread Bowl - Dough Bowl - Hand Carved Wooden Bowl - 21.5" x 8" - Rustic - FREE SHIPPING - Mountain Pine - Stained and Waxed - #72

HAND-CARVED DOUGH BOWL or BREAD BOWL

These rustic BREAD BOWLS are one of a kind. You are purchasing the exact one that is pictured here. This rustic bread bowl has beautiful, wood grain and color with prominent knot holes. The shape is beautiful. It is deep and heavy,

This popular size looks good on any table with almost any decorative contents you can imagine. For the fall I use gourds. I change mine about monthly to add seasonal color. Last summer mine held colorful bell peppers from my garden. For Halloween it will have Halloween candy. For Christmas it has Tree ornaments. It's a fun and every changing decorative piece.

Size:
21.5 inches long
8 inches wide
3 inches deep

It is Carved from Mountain Pine which is a hard and beautiful grained wood.

This bowl is hand-carved, rubbed to be smooth, stained with a medium-colored stain, and waxed for a smooth, but not-too-glossy finish.

Shipping will be the next Business Day after purchase.
Shipping is FREE to the 48 States. Text me for shipping cost to Alaska or Hawaii.
Shipping takes 2-3 business days.