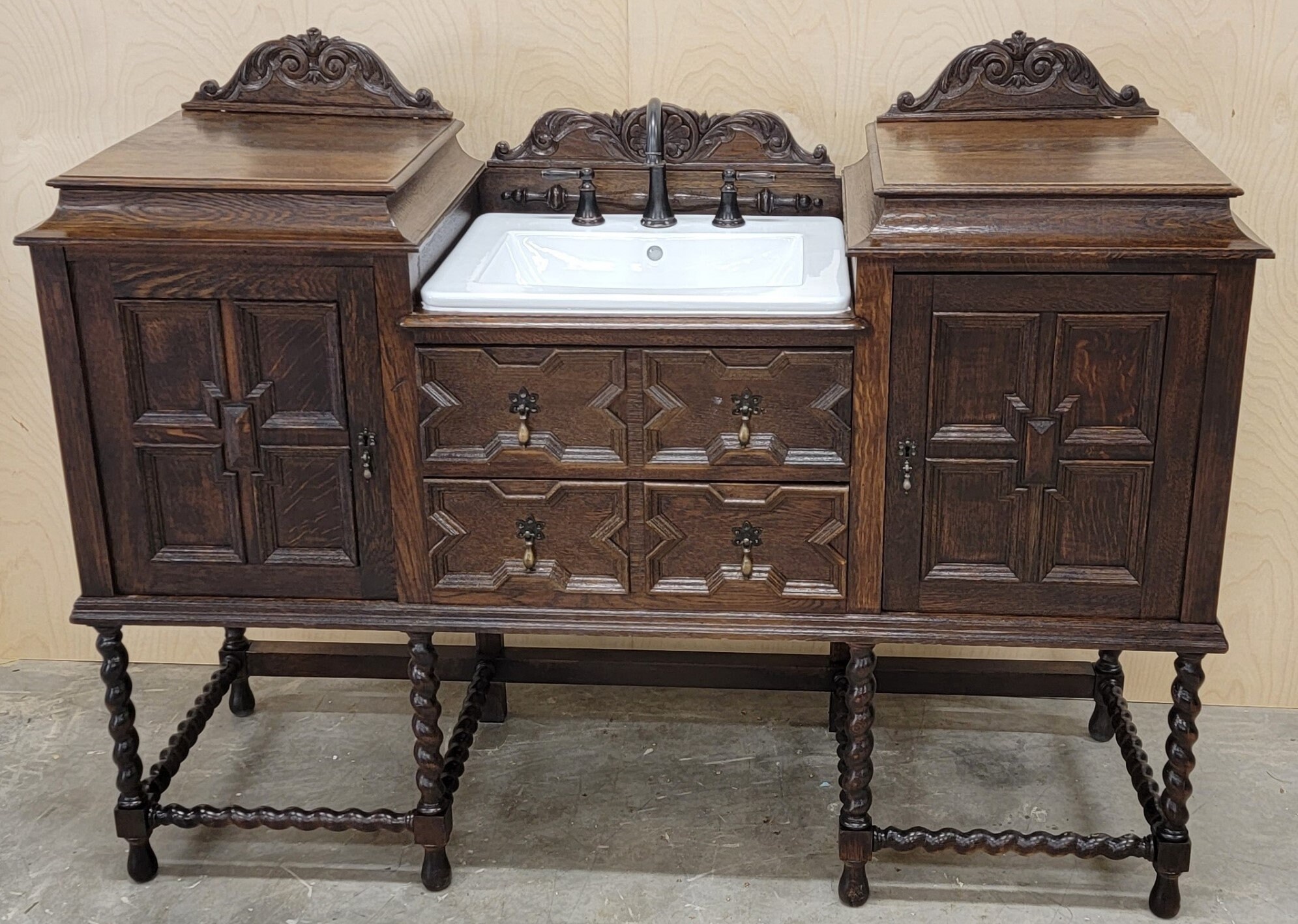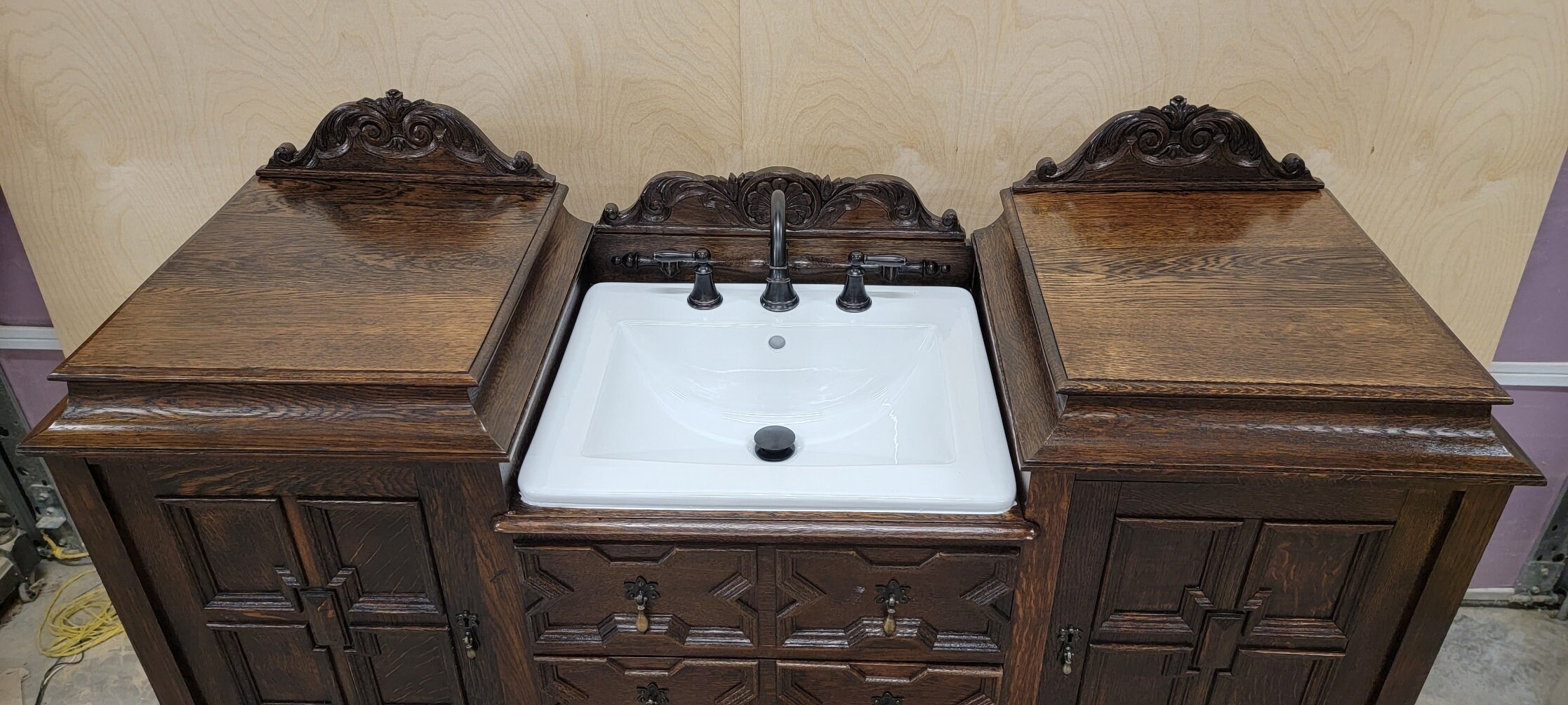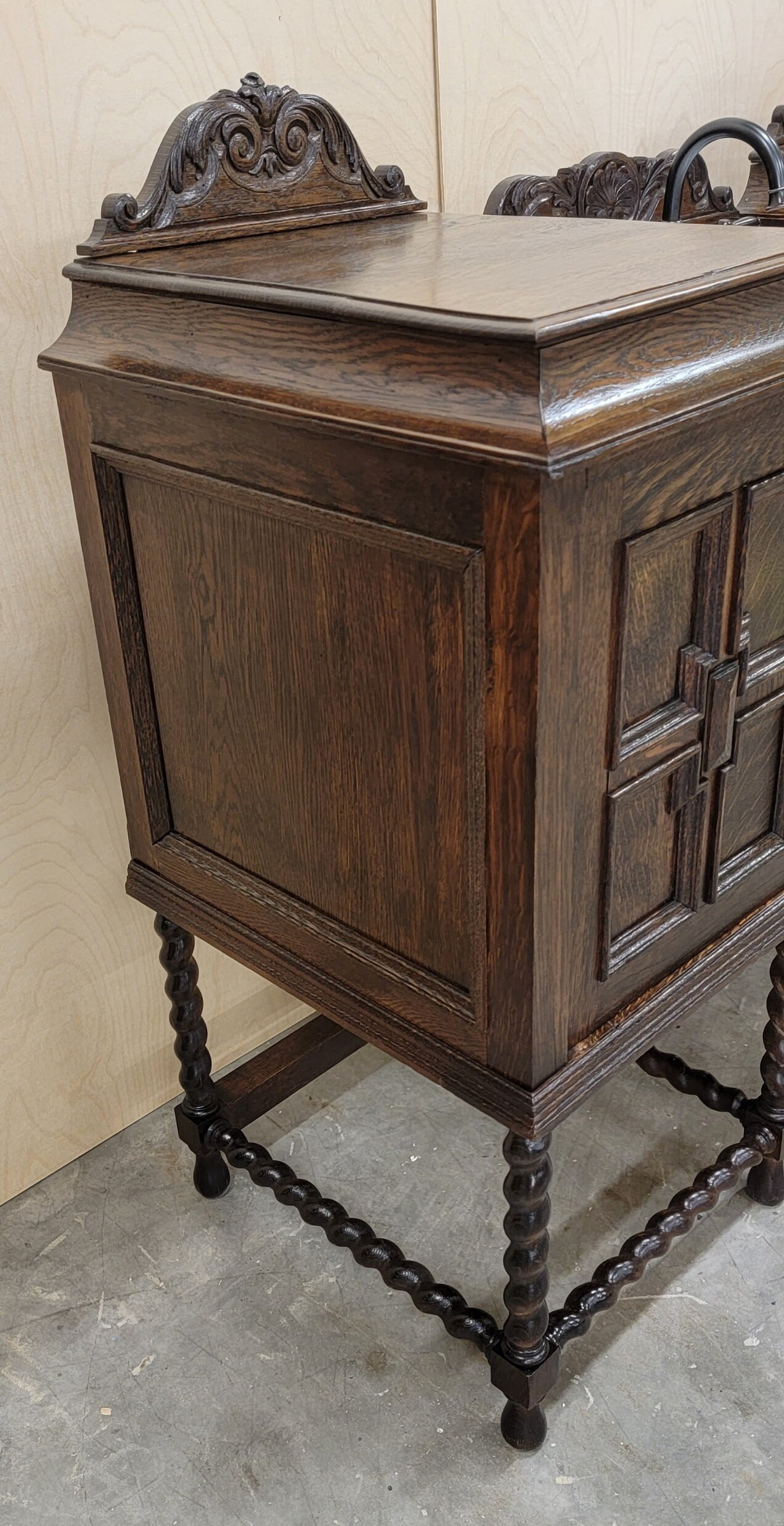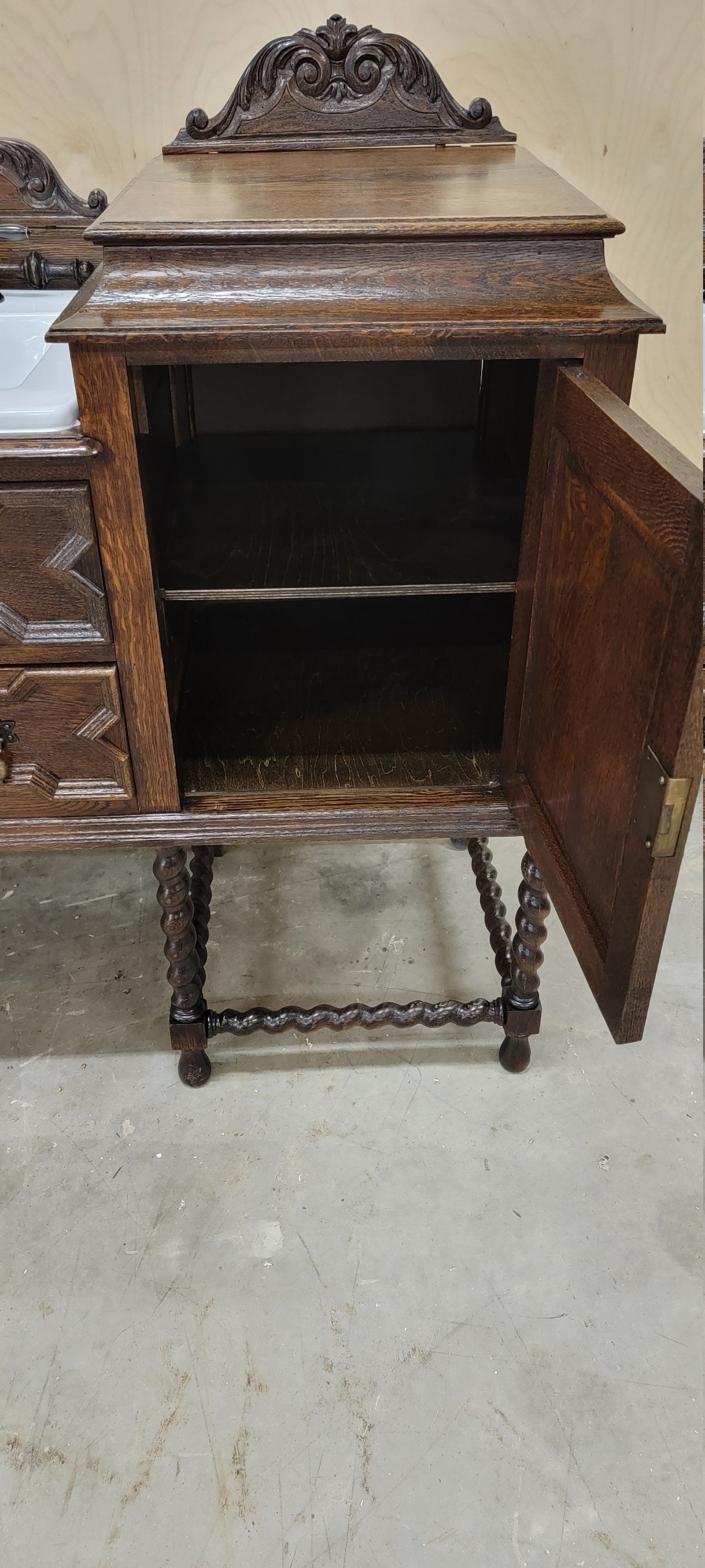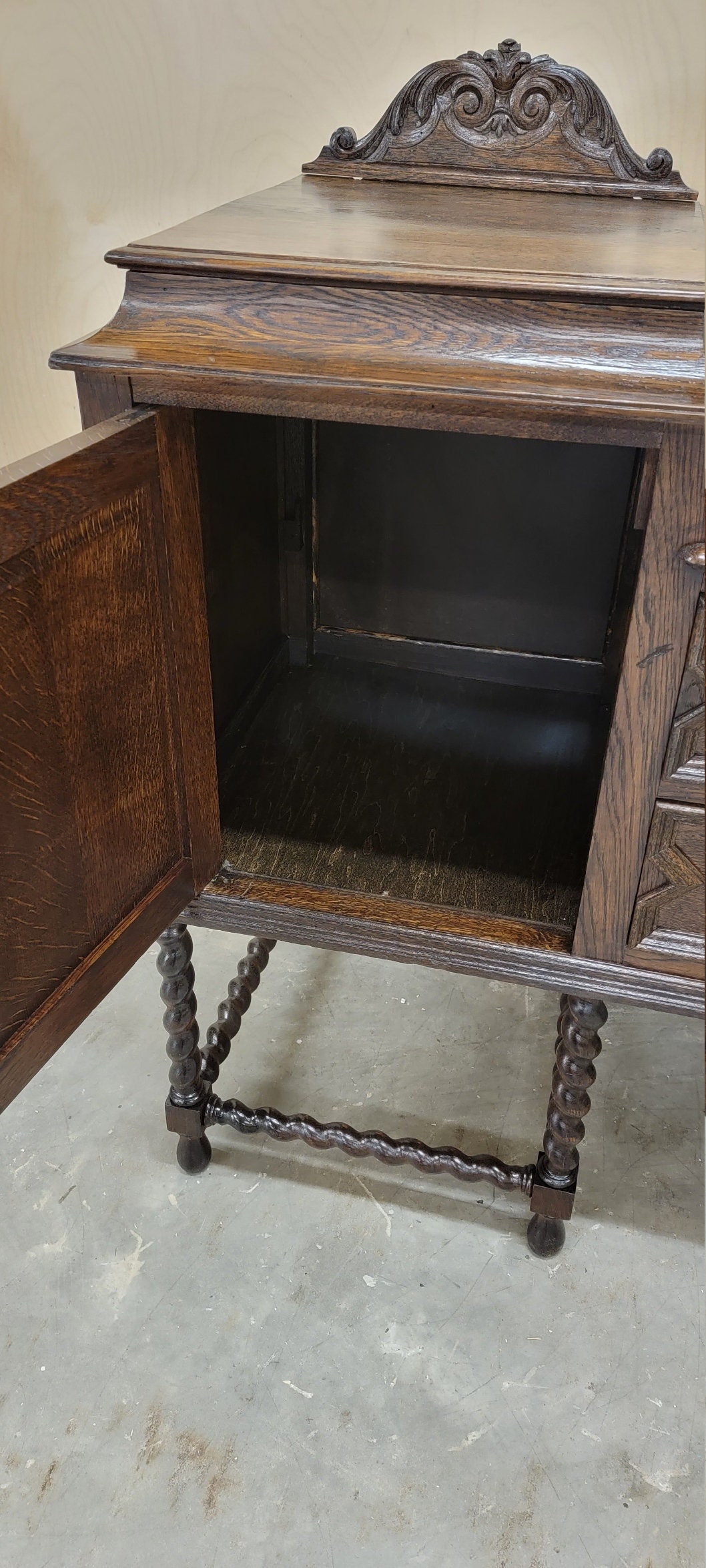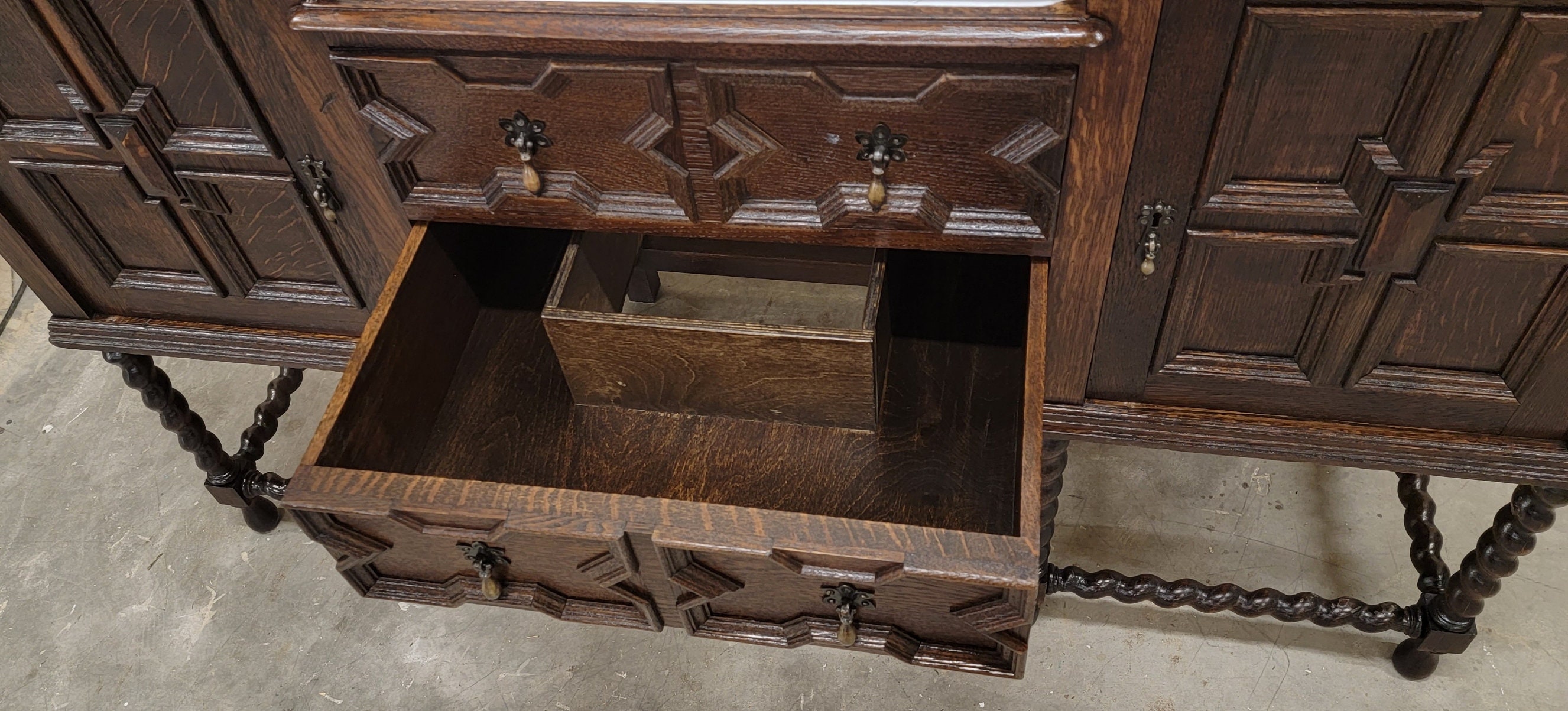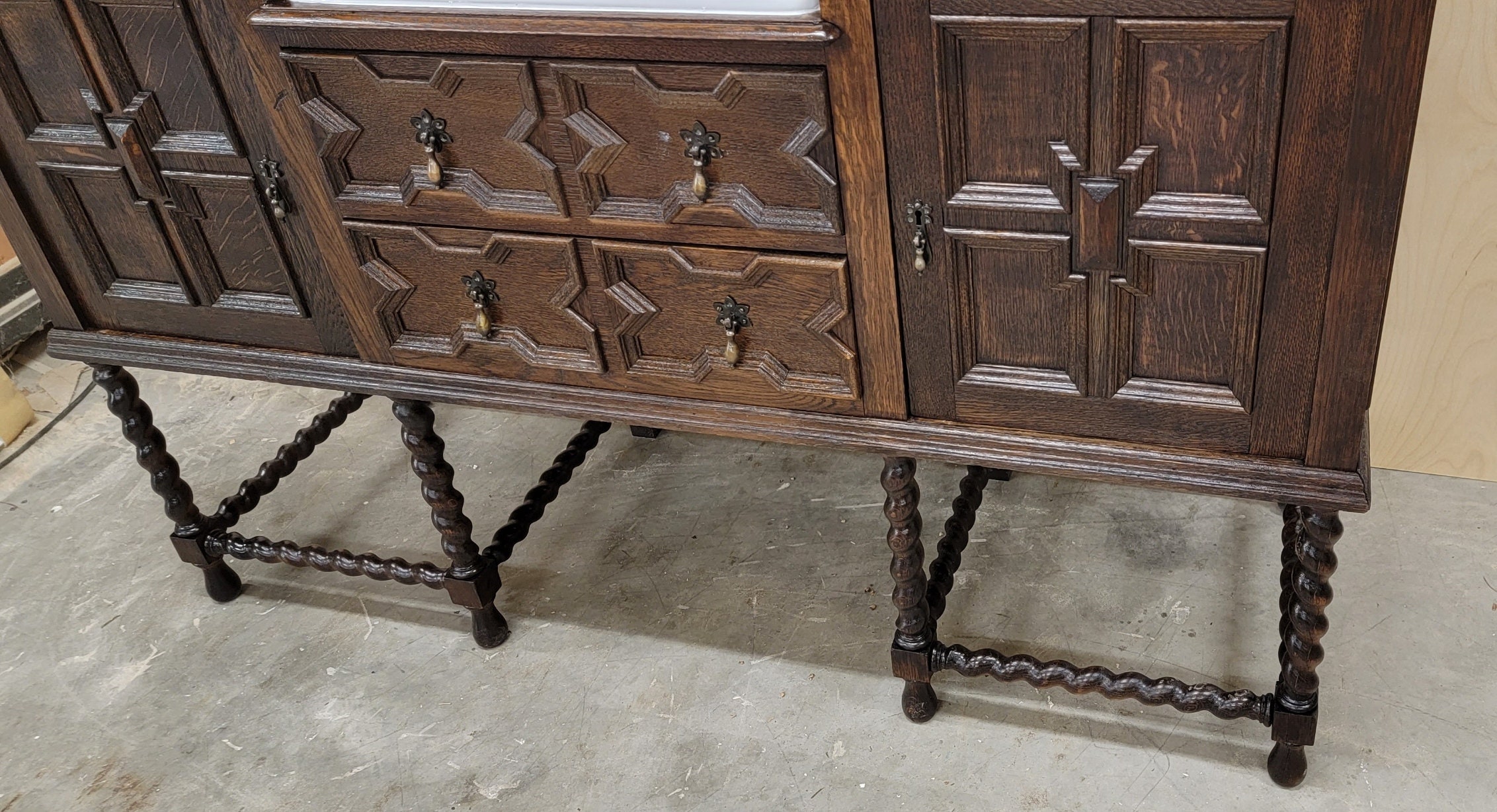 This is a converted antique made into a bathroom vanity. It is a late 1800s antique barley twist sideboard. It includes a white porcelain sink with a bronze faucet. It has been completely refinished with a water resistant finish suitable for use in a bathroom environment. The wood is oak and it has a dark walnut stain on it. It has been finished with a lacquer finish. The sideboard is 60" wide x 22" deep. The sink area is 35" high and the two end cabinets are 40" high. The carved pieces on each end are 45" to the top of them. This is a unique one of a kind piece. I started my business 20 years ago converting antiques into bathroom vanities. I now mostly make Farmhouse Style vanities and Rustic Log vanities. But ever so often I find a piece that I want to convert, and this piece is one of them. It is unique and the oak and all of the carving are in good condition. This piece will make a bathroom very special.
Refunds
Please contact us if there is a problem with your order. We accurately describe our items but because they are handmade, no two items are exactly same. Pictures are for samples only. Please note that colors sometimes look different from computer monitor to computer monitor - your colors may look slightly different than what you see on your computer screen.

All Sales are final unless the mistake is ours. If your item is damaged in delivery, send it back and I will replace it, and refund your postage. If you get the wrong item, send it back. and I'll replace it and refund your postage. If you just want it in a different color, I'll exchange it, but you must pay the postage when you mail it back.

If it was lost in the mail because you gave me the wrong address, I cannot be responsible for that.

Hope that doesn't sound harsh, but after sending out over 700 hand made-orders, things have happened that I can count on one hand. Thankfully, 99.9% of our customers are happy with our work and receive them without a problem.